Last week, Kitbag.com released their official numbers for shirt sales of footballers worldwide. The list reveals some very interesting facts about world football, including the continued dominance of Lionel Messi, the commercial success of the Premier League and the amount of commercial power behind a certain Premier League club.


For the second year running, Lionel Messi is the biggest shirt-seller in the world. The man many regard as the best in the world continues to dominate shirt-sales, although his 'nemesis' Cristiano Ronaldo has moved up from 4th to 2nd in the chart due to his record-breaking year with Real Madrid. Expect Ronaldo to take over at the summit next year, with his popularity continuing to grow due to his recently released documentary, 'Ronaldo', a series of chat-show appearances, and, of course, his recent accomplishment in becoming Madrid's all-time top goal-scorer!


It is a great tribute to the commercial power of the Premier League that out of the Top 10 Best-Selling Shirts, 7 of the players ply their trade in England. Despite the lack of success in Europe in recent years, the popularity of the Premier League is clearly as strong as ever. Chelsea, Liverpool, Arsenal and Manchester City each have 1 player in the top ten, and Manchester United have 3 – more than any other team – which brings us on to our next point… the successful business of Manchester United.


Memphis Depay didn't even make it into the Top 100 last season whilst he played for PSV Eindhoven, however, this year he finds himself in 3rd place, behind only Ronaldo and Messi. At the age of 21, expect Memphis to feature regularly in this list in the next 10 years – assuming he manages to get over his poor form in recent weeks. Another Summer signing for United, Bastian Schweinsteiger, finds himself 4th in the list, up from 31st last season. The German has been a popular player in the footballing community for many years however his move to Manchester has skyrocketed his popularity in terms of shirt-sales. The huge leap up the chart for the 31-year-old could suggest that Manchester United are a stronger team than Bayern Munich in terms of marketability – although business aside, in terms of football, there's no doubt who is the better team!
1) Lionel Messi 
Club: Barcelona
Country: Argentina
2013/14 Position: 1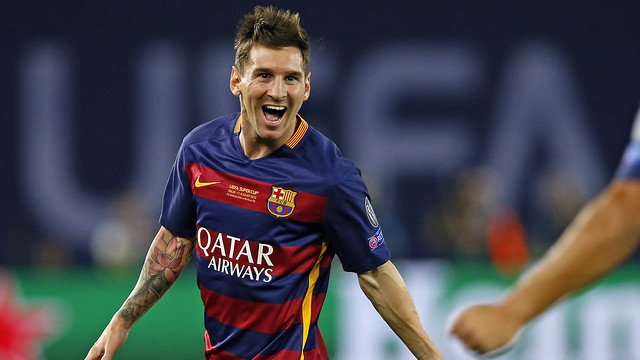 2) Cristiano Ronaldo
Club: Real Madrid
Country: Portugal
2013/14 Position: 4


3) Memphis Depay
Club: Manchester United
Country: Netherlands
2013/14 Position: N/A


4) Bastian Schweinsteiger
Club: Manchester United
Country: Germany
2013/14 Position: 31


5) Eden Hazard
Club: Chelsea
Country: Belgium
2013/14 Position: 12


6) Wayne Rooney
Club: Manchester United
Country: England
2013/14 Position: 9


7) Neymar
Club: Barcelona
Country: Brazil
2013/14 Postition: 2


8) Sergio Agüero
Club: Manchester City
Country: Argentina
2013/14 Position: 22


9)Alexis Sánchez
Club: Arsenal
Country: Chile
2013/14 Position: 6


10) Phillippe Coutinho
Club: Liverpool
Country: Brazil
2013/14 Position: 38