In his most recent press conference, Manchester United boss Jose Mourinho expressed his concern at 21-year-old left back Luke Shaw's commitment and progression.
Having only featured 15 times this season, the youngster who is widely regarded as a future England international finds himself behind the likes of Marcos Rojo, Daley Blind, Matteo Darmian and 31-year-old Ashley Young, who has seemingly come in from the cold after nearly leaving the club in the January transfer market.
Speaking of the comparison between Shaw and his fellow left back rivals, Mourinho said 'I cannot compare the way he trains and commits, the focus, the ambition. He is a long way behind.' Perhaps this is a final throw of the dice from the United manager, in the hope of giving Shaw a 'jolt' as ex-United player Phil Neville described it.
Some people would say that the 'Special One' should be careful in the way he criticises his players publicly. The Portuguese manager took a disliking to Romelu Lukaku and Kevin De Bruyne in the past, and now one is one of the most prolific goal-scorers in the Premier League and the other cost Manchester City £55million.
Agree or disagree with Mourinho's criticism of Shaw, there is no doubting that the left back has not been at his best when getting the chance to shine this season.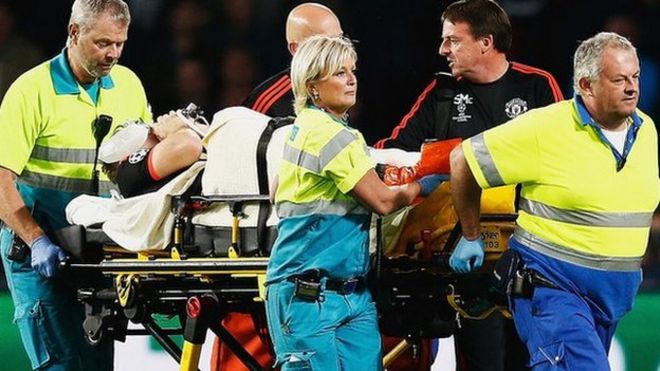 It is hard to pinpoint exactly why he has not been performing this season, perhaps he is still psychologically scarred from his horror leg-break in 2015, or maybe it is as Mourinho says, and he merely isn't trying hard enough to claim the starting berth and lacks the ambition to succeed with the Red Devils.