By Paul Doherty
Pep Guardiola has a tougher job than many first predicted when he takes over Manchester City in the summer. The beginning statement might seem an overstretch to some, however, a close and detailed analysis reveals the multitude of problems facing Guardiola.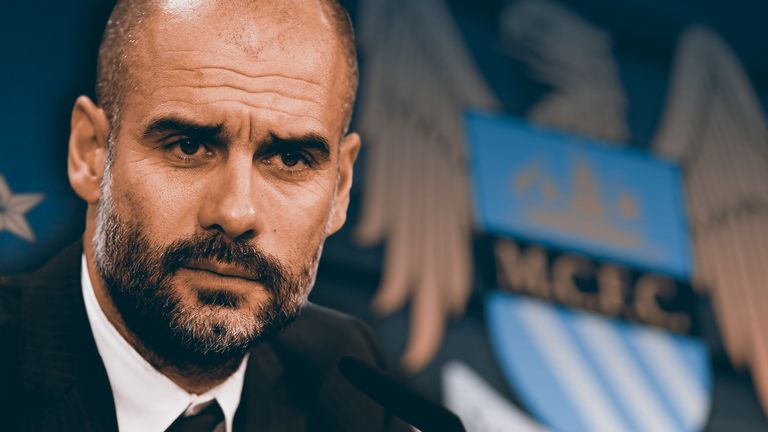 From the outset you have one of the richest clubs in world football in a marriage with one of the greatest managers on the globe, but yet, football and sport in general does not always allow for a simple winning formula to run smoothly. Quite the opposite in fact.
The Squad
The first issue facing the former Barcelona manager will be the squad of players at his disposal. Simply put it's not good enough to match the club's aspirations and objectives. A platform of core players for a great team to build on are there; Joe Hart, Vincent Kompany, Fernandinho (one of the most underrated midfielders in the Premier League), David Silva, Kevin De Bruyne, Sergio Aguero and even the still young Raheem Sterling. However, within that set of players there are numerous problems.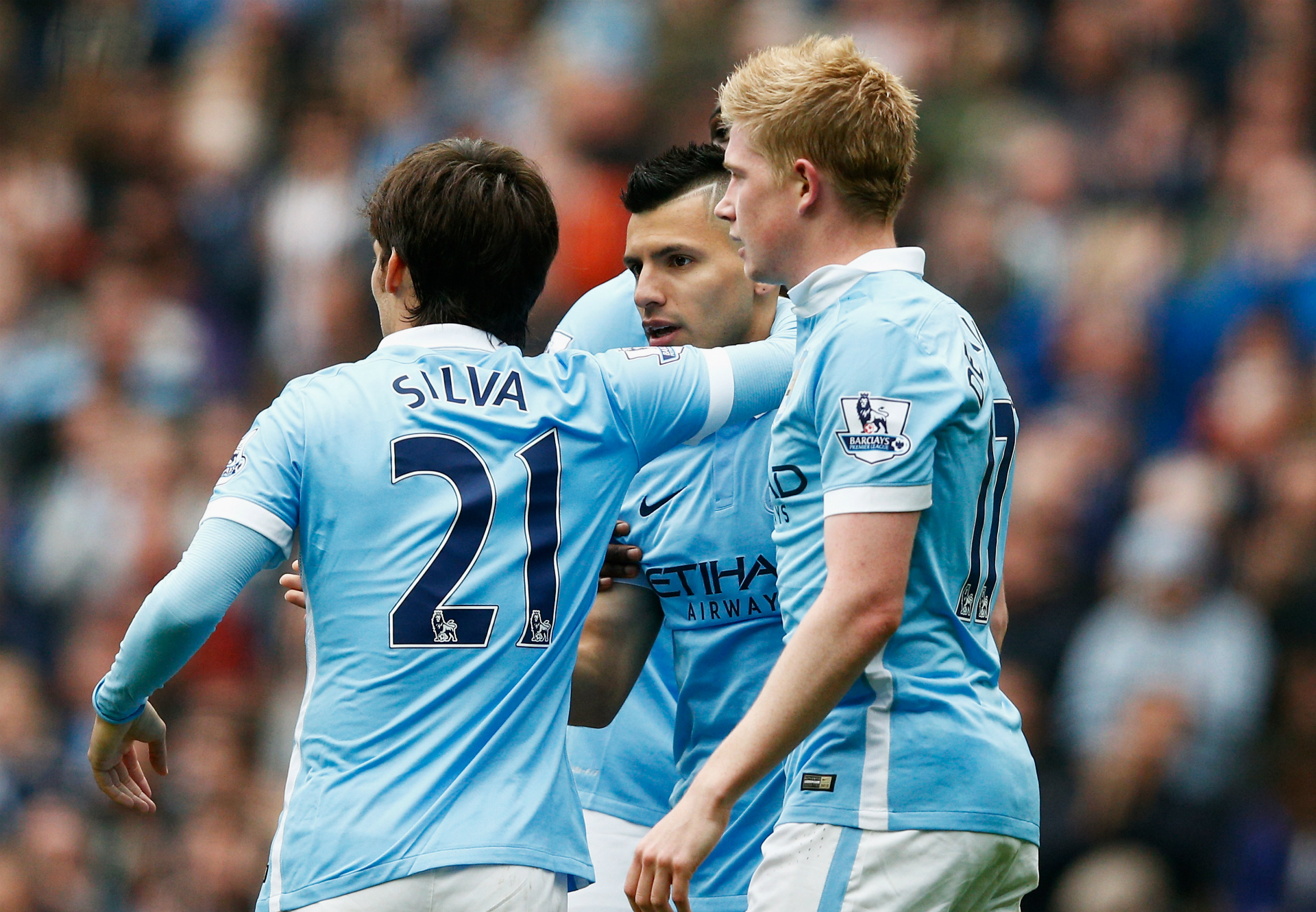 Guardiola will need to find a way to help get Kompany back to his dominating and inspiring form he has reached in the past. Additionally, the Catalonian must also try and get the best out of the attacking quartet of Aguero, De Bruyne, Silva and Sterling which basically means keeping the first three wrapped up in cotton wool and helping the latter provide consistency and an end-product in a blue shirt.
Looking past those core players, the issues going deeper. At centre back, the team has never found a partner for Kompany. Martin Demechlis' performance against Manchester United almost summed up his career in England; outdone by pace throughout the game, always bordering on being sent off and finally getting taken off the pitch with 30 minutes to go in an effort to stop the embarrassment. While both Otamendi and Mangala have never provided what one would quantify as a good run of form and both always seem suspect to a high profile mistake.
Defence
Looking to the flanks of defence, there is basis to state that the blue half of Manchester might need two, if not three, new full backs. In truth, if the quartet of full backs that Manchester City possess could be summed up in one word, it would be 'average'. Pablo Zabaleta looks to have lost his form from the title winning season of 2013/2014 as age seems to have really caught up with him. While both Gael Clichy and Bacary Sagna have repeatedly been error-prone since their moves from Arsenal.
Midfield
Squad issues do not stop there however. City's midfield is filled with what many would define as 'deadwood'. Yaya Toure looks to have simply stopped trying in a blue shirt and is now a shadow of his former self. Fabian Delph has struggled with injuries since moving from Aston Villa and Fernando does not look cut out mentally or physically for the pace of the Premier League.

Attack
In the further forward positions Jesus Navas seems to repeatedly offer little in both goals and assists from the right side of midfield. The question still hangs over Wilfred Bony whether he can score goals at the highest level and Samir Nasri, through both lack of form and repeated injuries, has struggled to make any real impact in a Manchester City shirt. Though still raw, Kelechi Iheanacho has provided one silver lining. The young Nigerian striker has chipped in with a number of goals this season, 14 in fact, a positive return for a striker still only 19 years old. However, he  will still need to be slowly moulded and developed by Guardiola.
What this squad analysis reveals is that Guardiola does not have to reshape the squad he is inheriting, he has to give it a complete transformation. Despite the huge amounts of money he will be allowed to spend, the soon-to-be former Bayern Munich manager does have a difficult task ahead of him.
Form
Two other issues facing Guardiola is both the home form against the bigger teams and the away form of the club he is taking over. At home, City have a goal difference of +26 while picking up 38 points this season, winning 12 out of 19 home games. From a basic viewing that home form does not seem too bad. Yet a closer inspection will reveal that out of the five home defeats Manchester City have suffered this season, unbelievably all five have been against teams residing in the same higher echelons of the league that they are; Manchester United, West Ham, Tottenham Hotspur, Leicester City and Liverpool. In addition to this, they very recently drew at home against Arsenal. Manchester City are unbeaten at home against teams below the top 8. They are the pinnacle of the flat track bullies.
However, when a more capable teams arrived at the Eithad they seem to crumble. If Guardiola is going to take this club to a level they have never been to before, then he must turn the Eithad into a fortress, even for the most able of footballing powerhouses.
Looking outside of Manchester, if Guardiola is to take this club back to being the dominant force in England, then the team must play with the verve and pace it does at home (well against the smaller teams). For, out of their 19 away games this season, Manchester City have only won 7. True, this is not the most atrocious of away forms. However, converting more of their draws to victories would go a long way into propelling Manchester City back among the title contenders, especially as they finished fifth in the league on away form.
Guardiola's Philosophy
Questions will also arise on whether the philosophy and style of play Guardiola craves for his teams to play will be able to be implemented. That will depend on how quickly the Spaniard can bring in the players who fit his mould and style while also adjusting the players already there tactically to the possession based/overload style of play he desires.
Furthermore, you would think that Guardiola has been made the new blue king in the hope that he can lead Manchester City regularly into the final stages. Only in the season just gone has the blue half of Manchester reached the real later stages of the European tournament where they were easily knocked out by Real Madrid. For a club with owners who have seismic ambitions, a singular semi-final appearance does not look great. Guardiola must try to make Manchester City a European force as well as a domestic one, for European glory is what would truly write him into Manchester folklore and legend.
The crux of Guardiola's time in Manchester will be recruitment. A clear ethos, strong home form and worthwhile European campaigns will all be sought after, but transforming the squad under him will be the key to whether he is successful at the Etihad. He must look to obtain younger players while also obtaining players who can play with the style he is so famous for in an effort to transform the squad, and in doing so, propel Manchester City back into the fight for Premier League titles – a necessity he must reach.