When thinking of household names from the world of football, one of the first players everyone thinks of is Ibrahimovic. With his huge frame, massive ego and immense talent, the Swede is hard to forget about.
After scoring the winning goal in the 2016/17 League Cup final, we take a look at Zlatan Ibrahimovic's career in numbers from his early days at Ajax right up to present day.
8
Zlatan Ibrahimovic's career has seen him travel all over Europe, playing for 8 hugely successful teams in the Swedish, Dutch, Italian, Spanish, French and English top flights.
The clubs the Swede has played for are: Malmo FF, Ajax, Juventus, Internazionale, Barcelona, AC Milan, Paris Saint Germain and Manchester United.
715
As of today (2/3/17), Zlatan Ibrahimovic's career has seen him play in 715 matches for his 8 clubs, the most of which he played at Paris Saint Germain (180).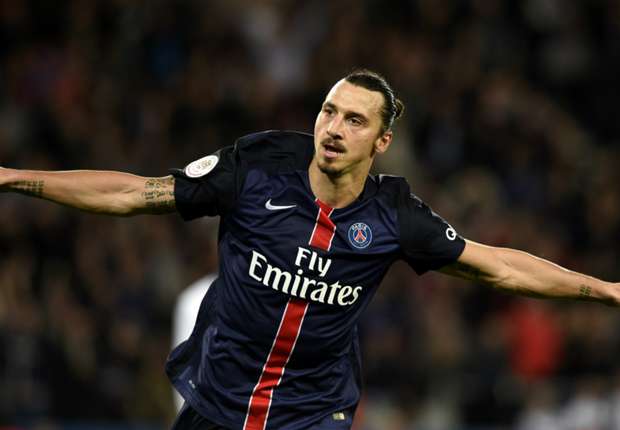 Below is a breakdown of the amount of games Ibrahimovic played for each club he represented:
Malmo FF: 47
Ajax: 110
Juventus: 92
Internazionale: 117
Barcelona: 46
AC Milan: 85
Paris Saint Germain: 180
Manchester United: 38
418
Despite being 35 years of age, the big Swede is still managing to score goals at the highest level in football. Having scored 26 goals in 38 games for Manchester United, there is no sign of him slowing down either.
Through scoring 418 goals, he has become one of the most successful goal-scorers in European history. Below is a breakdown of  the goals scored for each club in Zlatan Ibrahimovic's career.
Malmo FF: 18
Ajax: 48
Juventus: 26
Internazionale: 66
Barcelona: 22
AC Milan: 56
Paris Saint Germain: 156
Manchester United: 26
32
Zlatan Ibrahimovic's career has seen him win 32 major trophies making him the second most decorated active footballer in the world after Maxwell of Paris Saint Germain who has 35.
Of the 32 major trophies, 11 of them have been League winners medals. He has in fact won two more league trophies, with Juventus, however they were revoked due to the Calciopoli scandal.
The prolific striker is yet to win a major European honour with any of his clubs.
133,200,000
Throughout Zlatan Ibrahimovic's career, a massive fee of £133,200,000 has been paid for his services. The most paid for him was £56,500,000 by Barcelona to Internazionale in July 2009, this deal also included Samuel Eto'o going the opposite way.
Below is a list of how much each club paid for the big man:
Malmo FF: Trainee
Ajax: £5,000,000
Juventus: £12,000,000
Internazionale: £20,000,000
Barcelona: £56,500,000
AC Milan: £24,000,000
Paris Saint Germain: £15,700,000
Manchester United: Free